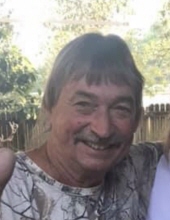 Obituary for David Paul Loring
David Loring , resident of Brooksville Fl, passed away on May 2nd 2021 at the age of 61.
He was born in Haverhill Massachusetts, was raised in Tampa Fl. Graduated from Robinson High School In 1977.
He loved his fast cars , restoring them. He was a NASCAR fan and loved his animals. ( Especially Rosie ) his horse. Loved his campfires and Gunsmoke .
He was an electrician all his life following in his Grandfather's footsteps.
David was always a jokester, when he laughed we all laughed.
He will be so sadly missed by his sons , grandchildren, his girlfriend of 13 years , his brother and sisters, nieces and nephews and his friends.
You may be gone from the real world but you will never be forgotten .
Read More