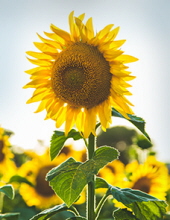 Obituary for Dorothy L Wilson
Dorothy Mae Love was born Thursday, February 17, 1938, the first of five children born to the union of William and Gladys Love in Chicago, Illinois. Her early maturity, deep love for family and sense of responsibility allowed her to shine in the role of eldest. She contributed without measure to the maintenance of the Love household and care of her younger siblings. Dorothy was equally dedicated to her education, she attended Fredrick Douglas and John D. Shoop Elementary, and Morgan Park High School where she graduated in June of 1957. She continued her studies at Woodrow Wilson Junior (Kennedy-King) College in Chicago, Illinois.

At an early age she accepted Jesus Christ as her Lord and Savior and it served as a foundation to serve faithfully within the church body at Mt. Calvary Missionary Baptist Church in Chicago, Illinois. At Mt. Calvary, with her beautiful alto voice she was able to blend and harmonize within the choir, the religious education program as a Sunday School teacher, the Baptist Training Union, and the Dorcas Circle.

On April 6, 1958, she married Raleigh D. Wilson. From their union they bore two children, Raleigh Daryl (1959) and Terry Rodney (1961). While being a devoted mother she held various positions from salesclerk to secretary throughout the city of Chicago. She ultimately began a career at the Social Security Administration, that took her from Chicago to Baltimore, Maryland, where she retired in 2007. Upon retirement, her deep love and devotion to family led her to Florida to be closer to her sister, son, grandchildren, nieces, and nephews.

At 5'8 she was always stylish and beautiful, she had exquisite taste and loved to adorn herself in the best of the best. And Dorothy never missed the opportunity to shower others with her sense of style and taste. She loved to watch TV, was an avid sports fan and loved solving crossword puzzles. Her generosity and willingness to be there for her family was limitless.

She was preceded in death by her parents; her son Raleigh Daryl and his wife Sibyl; her sisters: Anna Louise Edwards and Brenda Marie Miles; her nephews Stephen Boyd Miles, Elliot David Miles, and William Roland Love, Jr.

Dorothy leaves to cherish her memory, her son Terry, her sister Ijlal (Abdul) Haqq, her brother Roland (Glinda) Love; and a lovely host of grandchildren, great-grandchildren, nieces, nephews, and great nieces and nephews.
Read More
Previous Events
Visitation
Brooksville Cemetery
1275 Olmes Rd
Brooksville, FL 34601
Graveside
Brooksville Cemetery
1275 Olmes Rd
Brooksville, FL 34601