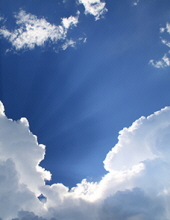 Obituary for Henry Charles Alexander Brown
Henry Charles Alexander Brown, born Oct. 9th, 1939 to Etheline Louise Campbell in St. Andrews, Jamaica.
Henry, often referred to as "Big Blue" during the CB craze or Hank was a college graduate of multiple disciplines who migrated to America with most of his immediate family during the late 50's early 60's.

During a time of national civil unrest followed by financial crisis, he was able to succeed in family, and business. He is a father of 3 sons and owned and operated a Shell Oil Co. Service Center, an Automotive Parts Distribution Franchise, a Independent Boat Transporter, land owner as well as other successful endeavors and achievements.

These were all accomplished while having an attraction and fondness for auto racing, motorcycles and firearms.

It is with motorcycles and his Honorary membership in the Blue Knights Law Enforcement Motorcycle club and Sportsman clubs that he appears to have some of his most cherished times and memories.
Whether crisscrossing America with current friends and establishing new ones, or at a shooting range, they were times he truly cherished.

His relocation to Florida would be the place of his final trip. But it is there, that like the thorns of a Rose or other natural protectors, he was able meet people who would penetrate his armor and experience a person who had a lot to give. And those persons in-turn gave of themselves to him and where the closest to him when he crossed into an amazing place where he loves, is loved and is at peace.
And for that, we are forever grateful.
Read More
Previous Events
Memorial Service
Sellers-Cason Funeral Homes & Cremation Services
830 School Street
Brooksville, FL 34601