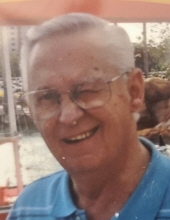 Obituary for Paul Edward Lind, III
Paul E. Lind III died peacefully at Bayonet point hospital in Hudson Florida on January 27th 2021 in at the age of 77

Paul is survived by his son Philip Lind and daughter in law Tracie Lind, His Grandchildren Maggie, Philip, Michael.

Step grandchildren: Shayna, Theresa and Darian.

His great grandchildren: Ryan, Rylee

As well as step great grandchildren Evelyn, Jailyn, Ayden, Lucas and Isaac.

Paul is preceded in death by his beloved wife Stella Christine Miles

Paul was born on July 27th 1943 in Richmond VA to Paul E. Lind Jr and Dorothy Grace Hockenbury

He was a dedicated father, a loving husband and will be missed greatly

A funeral will not be held per his wishes.
Read More